About us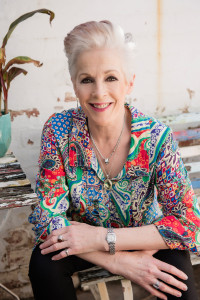 We love all sorts of projects, here at Wordy-Gurdy. Whether it's editing – a novel, a small-business magazine, a nonfiction book, a thesis or a travel memoir –  or maybe proofreading a true-crime book or training/mentoring a creative freelancer, we pay attention to every detail.
Lately we've been ghostwriting, copyediting and proofreading right across the long-form fiction–nonfiction spectrum. We have a session of  Dance Steps for the Self-Employed coming up at the national editors conference in September, and held two sessions last October –  a webinar of The Freelance Life following March's four-week series for Writers Victoria, and a full-day Dance Steps Advanced for Editors Victoria. Here's a review!
It was time for my final gig as Founding Editor of Inside Small Business magazine, commissioning and writing for the 14th issue (Spring/October 2016). We began in 2012 under Summit Publishing, and then rebranded with Octomedia when it bought the title in 2015.
We ventured into publishing in 2011 with print and ebook editions of Indian Summers by Ian Cochrane, and we're about to launch into more publishing projects in 2017.
About Wordy-Gurdy 
We're interested in many genres across numerous subjects – from fiction, poetry and and nonfiction to lifestyle, small business, biography, health, science, academe, music and the arts. This gives us an edge in forging links among seemingly unconnected things. For instance, a recent job was proofreading a cricket book!
Our client list? For starters,  Black Inc., Bonnier Publishing Australia, Burnet Institute, Deakin University, Ian Cochrane, Lonely Planet, Major Street Publishers, Melbourne Symphony Orchestra and Octomedia. Not to mention fiction and nonfiction authors, academics and small businesses.
About Jackey
Founder Jackey Coyle is a professional writer and editor with more than two decades in publishing.
She is President, Editors Victoria, Australia's oldest and most innovative professional editing association, and the largest branch of Institute of Professional Editors (IPEd) – this immerses her in best-practice publishing. Her Master of Arts in Writing and Literature (Deakin University) combined a novella as a minor thesis with coursework units in editing, fiction and nonfiction, travel writing and scriptwriting – this grounded her in good writing and editing.
Jackey's experience spans research, writing, editing, proofreading, project management, and web and book publishing, as well as teaching writing at undergraduate and postgraduate level, and mentoring writers and editors, both one-on-one and through her small-business course, Dance Steps for the Self-Employed. She brings to a project diverse know-how distilled from a chequered career – aeronautics to art, music business to boutique retail, jewellery creation to teaching/training.
See her experience, services and qualifications here.
Jackey is a member of Australian Society of Authors, DLS Literary Society and Writers Victoria.