Writing
What do we write about? Our interests, knowledge and experience are diverse.
After a number of ghostwriting jobs, 2021 was the year Jackey got her name on the front of two books.
Cancer Treatment Breakthroughs (Wilkinson Publishing) is a co-write with Tim Ladhams and it's due out worldwide on 3 February 2022. Pre-orders are now open via Booktopia in Australia and Book Depository in the UK.
In the End: A Practical Guide to Dying (Fernlea Community Care) is due for 2022 publication. It will be available via a publisher link and to bookshops via IngramSpark; also in some healthcare venues.
Our writing clients:
businesses – web copy, newsletters, media releases, brochures, menus
magazine publishers – features, profiles, columns, articles, reviews
book publishers – ghostwriting, short stories, essays, poetry
musicians – media releases, liner notes
professionals – biographies, résumés, obituaries
artists & art centres – artist and painting stories, web copy, media releases, obituaries
We know about communicating ideas or information in meaningful, concise text. And we're out to ensure your message emerges with the clarity and grace it deserves.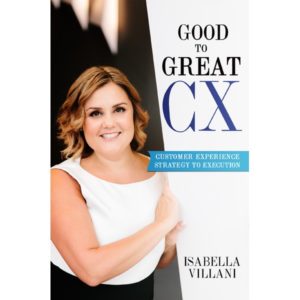 Good to Great CX – Customer experience strategy to execution
Isabella Villani (Major Street Publishing, September 2016)
Co-ghostwriting and editing this ground-breaking book, we worked on putting the practical advice, case studies and templates of an industry leader into long form with industry data and insights to show new approaches that will transform organisations' CX from good to great.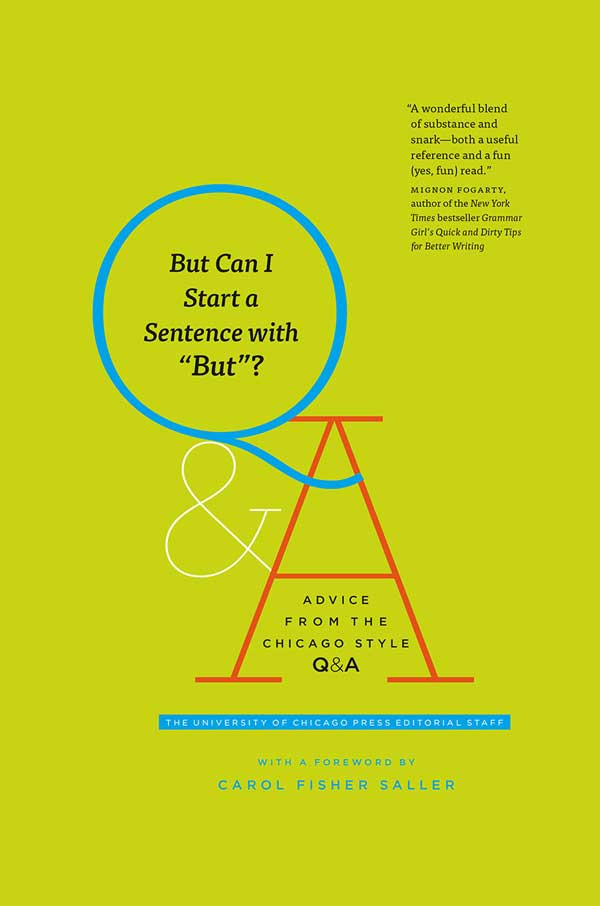 'But can I start a sentence with "But"?'
Book review, Newsletter (Editors Victoria, June 2016)
One of the best reads for people who love words is the Chicago Manual of Style's long-running Q&A forum. The editors have honed a world-weary and entertaining style that's perfect to escape into when you're tangled up in a dense editing job.  Read the review here.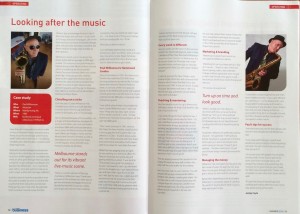 'Looking after the music'
Profile feature, Inside Small Business, issue 11 (Octomedia, Summer 2016)
Melbourne saxophonist/singer/arranger/bandleader Paul Williamson has played with the greats of Australian and international music. He shared his philosophy and the secrets of how he's built a name, raised a family and bought houses on the erratic income of a musician who works mostly in Australia. Read the full article here.
'Message from the President'
Newsletter (Editors Victoria, monthly from 2014)
Editors Victoria's executive committee heads up subcommittees looking after events, freelance affairs, professional development, communications and budget, as well as admin staff. Over the past decade EV has been instrumental in managing a transition to a national body, which finally happened in July 2016 and changed our status from an independent association to a branch. In our newsletter, published 11 times a year, my quick wrap leads into reports from each portfolio.
'Glowing embers' 'The tall house'
Poem and essay, Wand'ring Steps, ed. Brian Edwards (Mattoid/Grange, 2015)
A poem about mother and daughter, death and love, and an essay about living in the Kimberley managing an Aboriginal art centre, excerpted from my coming book, Black-headed Snake, in this anthology.
'Grahamvale, Shepparton, summer 1960'
Short story, Tamba: a selection of poetry and prose (Goulburn Valley Writers' Group, Winter 2015)
Mischief on a country orchard in Victoria, Australia, in a scorching 1960s summer in this anthology. Two cousins – one from the city, one local – rekindle a rapport built over previous summers.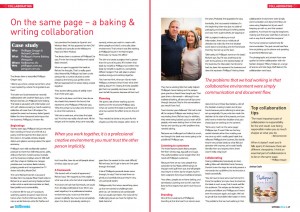 'On the same page – a baking & writing collaboration'
Profile feature, Inside Small Business magazine (Summit Publishing, Spring 2014)
Australian baker and businesswoman Phillippa Grogan recently collaborated with another food guru, writer Richard Cornish, on Phillippa's home baking (Penguin). My feature explores their use of branding in the concept and the idea of coming together and collaborating on a project.
'Back to the burbs'
Poem, That untraveled world, ed. Brian Edwards (Mattoid/Grange, 2014)
In 2013–14 I added poetry to my creative writing practice, and got to read my very first poem, 'Twenty-twelve radio playlist', on Radio National.  'Back to the burbs' is a 45-line poem that was published as part of an annual anthology series; Professor R. R. Wilson said of this edition: '…very impressive collection of writings…the variety is intriguing, continuing evidence of DLS Literary Society's fine work.'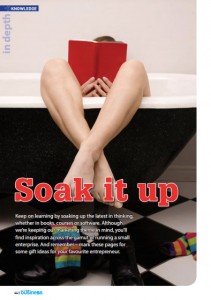 'Soak it up'
Columns & book reviews, Inside Small Business magazine (Summit Publishing, Spring 2014)
As part of our quarterly professional development feature, between 2012 and 2016 we wrote up to a dozen book reviews per issue on the best new thinking relevant to micro and small business, as well as covering selected courses and software. This one was themed around soaking up the knowledge.
Inquire about your project