Editing
'You write to communicate to the hearts and minds of others what's burning inside you.
And we edit to let the fire show through the smoke.' – Arthur Plotnik 
It's like tripping up while walking – errors, typos or muddled syntax can jolt your reader out of absorbing your message. A professional once-over will get the rocks, the stones or the pebbles out of their way.
Selected work:
Here is a selection of past projects.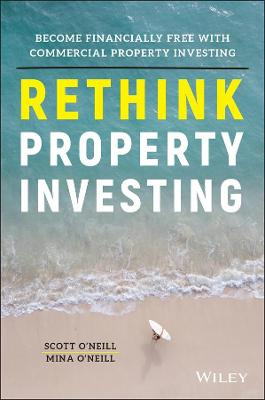 Rethink Property Investing: Become financially free with commercial property investing, 2nd edition
​Scott O'Neill and Mina O'Neill  (Wiley, August 2023)
I edited the fully updated edition of this honest, nononsense book filled with practical examples, personal stories, expert advice and real-world information for residential property investors looking to go to the next level, or experienced investors seeking a more advanced approach to commercial property, 
The Female Investor: Creating wealth, security & freedom through property
Nicola McDougall & Kate Hill  (Wiley, April 2022)
Did you know that one in three Australian women retire with no super? And that women who do manage to save may still wind up with less than half the retirement funds of their male counterparts? I edited this detailed guide to staking your claim on the property market.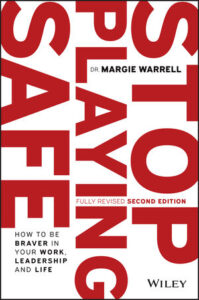 Stop Playing Safe: How to be braver in your work, leadership and life
Margie Warrell  (Wiley, 2021)
It was great to work with this best-selling author, commentator, and coach editing the thoroughly updated 2nd edition, addressing the COVID-19 pandemic. The message was still the same: take calculated risks and learn how to deal with anxiety and uncertainty by embracing adaptability and flexibility.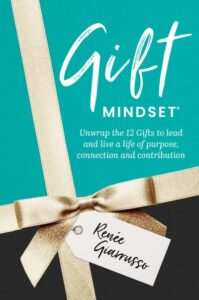 Gift Mindset: Unwrap the 12 Gifts to lead and live a life of purpose, connection and contribution
Renée Giarrusso (Major Street, 2021)
This award-winning book took shape from the moment we first spoke – the layout, the navigation and Renée's bubbly style. And what an acknowledgement!:
'Thank you to my brilliant editor, Jackey Coyle, for keeping me on track, providing feedback, challenging me and really understanding my message and passion to write this book.'
Bush Tales: The quest
Ali Corke; Mark Trinham (Illustrator), (Conservation Ecology Centre, December 2020)
In this charming editing project, two young tiger quolls, Dottie and Quentin, embark on a Quest – a difficult journey to discover 'something special' about every animal in their forest. They must cover a lot of ground, face many dangers and be back at their nest by dark. Why have they been set this task and what will they find? Why is it so important that they are home before the moon is high in the night sky?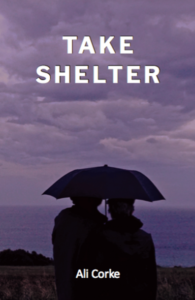 Take Shelter
Ali Corke (Ali Corke, 2020)
Editing this novel about ageing was eye-opening. It centres on retired teacher Deirdre Dunstable, who suffers a stroke and her world implodes. She finds herself trapped and vulnerable in an aged-care facility. Deirdre finally manages to convince one of the carers to help her leave. A young Tamil asylum-seeker, he has escaped from a far more brutal regime. Terrified of being returned to the care facility, and fearing that she may be resuscitated against her will, Deirdre begins, with Selva's help, to navigate the last stages of her life and the beginning of his new life. They come to understand the importance of the shelter of each other.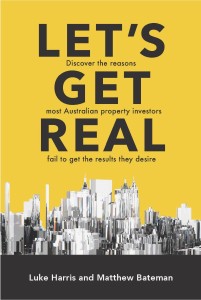 Let's Get Real: Discover the reasons most Australian property investors fail to get the results they desire
Luke Harris and Matthew Bateman (Major Street, 2017)
The brief was to proofread Let's Get Real, and I liked the focus on the investor rather than just the investment. This new book on property investment was written by a duo who use their own experience in property investment to lead their company, The Property Mentors.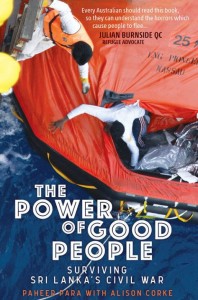 The Power of Good People: Surviving Sri Lanka's civil war
Para Paheer with Alison Corke (Wild Dingo Press, 2017)
I structurally edited this book, which shines a spotlight on one man's several close encounters with death. In turn it lights up all the people who have helped him survive – kind acts that meant the world to Para Paheer, Tamil refugee, now Australian citizen. Alison Corke began writing to Para when he was detained on Christmas Island. A thrilling yet moving story of life and death, and an eye-opener into what is still going on behind the verdant tourist haven that Sri Lanka appears to be.
The Assassin on the Bangkok Express
Roland Perry (Wild Dingo Press, 2017)
Editing the second thriller featuring the world-weary Victor Cavalier threw me into the world of espionage and dirty dealings in Victor's Bangkok base and then aboard the luxe Bangkok Express. Roland Perry OAM is a history specialist who's authored more than 30 books across biography, politics, espionage, history, sport and fiction.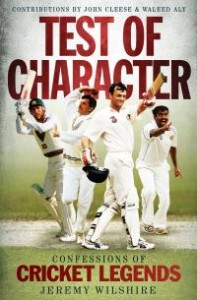 Test of Character: Confessions of cricket legends
Jeremy Wilshire (Echo Publishing, 2016)
Proofreading this unflinchingly honest, evocative and at times controversial title gave me access to cricket's greats, with insights into seminal moments and exploration of the biggest issues facing the game today. It's a collectors item featuring a foreword by Australia's Governor-General, Sir Peter Cosgrove, plus exclusive interviews with famous cricket tragics, commentators and umpires.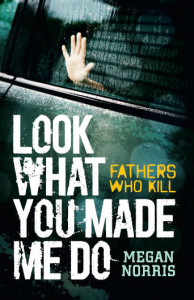 Look What You Made Me Do: Fathers who kill
Megan Norris (Echo Publishing, 2016)
Proofreading this important book was harrowing – it documents seven stories of spousal revenge written by a former court and crime reporter. The book examines the murders of 13 innocent children who became collateral damage in the crimes committed by angry fathers whose real targets were the children's mothers. I was thrilled to see Ms Norris pay tribute to my work as 'brilliant' in the acknowledgements.
Small Business CEO: Strategies to navigate the four stages of growth from start-up to success
Jenny Stilwell (BookBaby, 2016)
We copyedited this book outlining strategies to grow a successful company – letting go and stepping up by becoming less operational and more strategic, and getting clear on what the strategic priorities are at different stages in the company's life cycle.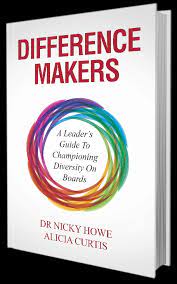 Difference Makers: A leader's guide to championing diversity on boards
Dr Nicky Howe & Alicia Curtis (Major Steet Publishing, 2016)
This book reframes the debate about who can participate as board directors so that differences are seen not as negatives but as positives. Proofreading involved not only the standard tasks, but also editing two differing author styles to create a consistent voice.
The Bastard from the Bush: An Australian life
John Jarratt (Echo Publishing, 2015)
Proofreading this autobiography was a lot of fun. John Jarratt, cult icon and screen actor, spent a bucolic boyhood in the lush countryside of Wongawilli, and his youth in the Snowy Mountains, Townsville and Aramac, with sojourns on tropical Magnetic Island. After an unlikely apprenticeship at NIDA his career took him from a role as Albert in Picnic at Hanging Rock to his career-defining embodiment of Ned Kelly. He was a laconic TV home improvement co-host before reviving his film career with a nightmare-inducing performance as Mick Taylor in Wolf Creek. Along the way he fathered six children in a series of tumultuous relationships, struggling with dual addictions of alcohol and house building.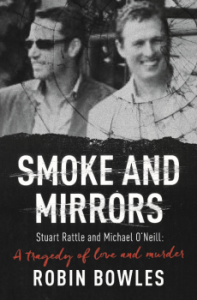 Smoke and Mirrors: A tragedy of love and murder
Robin Bowles (Echo Publishing, 2015)
Proofreading this true crime book opened up a story filled with beauty and tragedy. It was edited by Jenny Lee, historian, researcher, ex-Meanjin editor, lecturer at Deakin and Melbourne universities and an author in her own right. Following up Jenny's work was a pleasure and a privilege.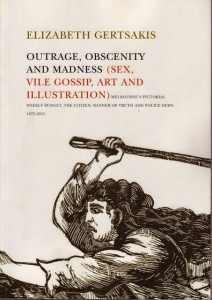 Outrage, Obscenity and Madness (Sex, vile gossip, art and illustration): Melbourne's Pictorial Weekly Budget, The Citizen, Banner of Truth and Police News 1875–2015
Elizabeth Gertsakis (2015)
Copyediting the catalogue for this exuberant exhibition catalogue was an entrée into Melbourne's earliest publishing history: the extraordinary life of publisher Richard Egan Lee. This is a  scholarly effort at well over 20,000 words on the research Liz has been pursuing over a number of years into Melbourne's early letterpress newspapers. Outrage, Obscenity and Madness showed at William Mora Galleries, Richmond.
The Investors Voice
(Australian Investors Association, 2015–16)
Subediting and proofreading this quarterly newsletter involved work on 24 pages of articles covering investing, whether in self-managed super funds or directly in the various investments – stocks and shares, bonds, cash, property etc.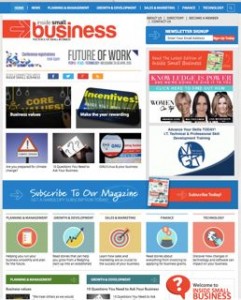 insidesmallbusiness.com.au
Octomedia (formerly Summit Publishing)
Selecting and subediting feature articles and news items was a crucial part of setting up this dynamic website – the online version of our quarterly print magazine catering for Australian micro and small businesses. Its case studies, articles and news are written by staff journalists and industry and government experts.
Angels' Playschool
Marguerita J Rainbow (Balboa Press, USA, 2013)
Although this illustrated children's book had been edited, the author came to us feeling that it wasn't yet right, so we looked at structure and  potential revisions, then copyedited the completed manuscript ready for production.
Inquire about your project